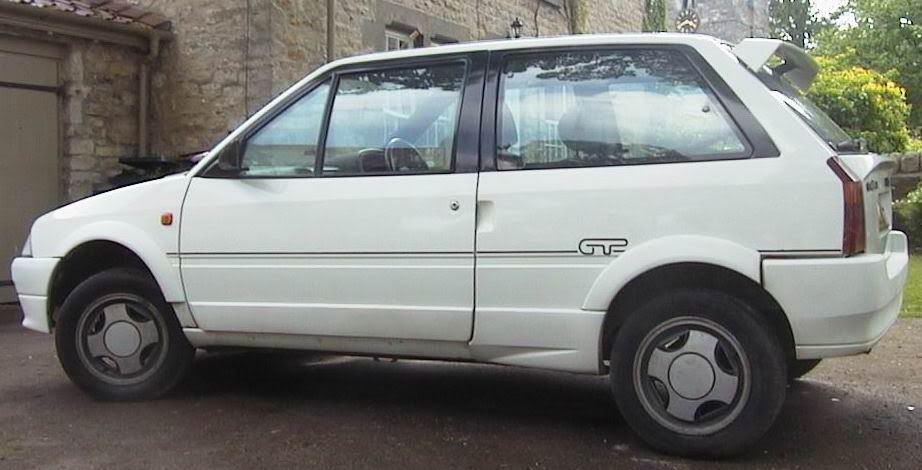 More pics to follow once ive given it a good polish but theres a taster.
Very nice condition car, it will come with white sill covers by the way - but at least you can see the condition of the sills in this pic /\ /\ /\ /\
Only one dent i can see on it which is about 1cm long on osr quarter and is minor. No scratches ive found either. Worse "damage" is on stone chips on the bonnet and due to it being a mk2 and the front bumper being sprayed from new, (unlike the mk1's where the colour was impregnated,) there are some stone chip marks on the front bumper paint as well. This is if im being very critical of the car!
Boot floor solid, bodywork around the fuel filler soild. Inner wings been professionaly rewelded up recently. Underneath solid.
Recent brakes & clutch good
Runs sweetly with a nice steady 800rpm.
Very early mk2 so fitted with a carb...obviously still the full mk2 dash, so best of both worlds.
Non cat
12 months MOT
Looking at £650, open to offers though so get those pms in.
Located near York.