hi guys, been on here for 6 months or so so thought id put a thread up on the life of my rallye in the 6months ive owned it! it was a 110bhp 1.3 that was totally standard.
when i first picked it up it had 12month mot and 6 month tax, dont know how it got the mot as the brakes were shocking, the rear axle was seized solid, 3 bald tyres and the boot floor was a bit rusty!
on the way home the lack of suspension on the back resulted in the boot flooe being pushed up by the axle and causing a bit of damage!
got that fixed up and then got it lowered by rickyp along with s2 steelies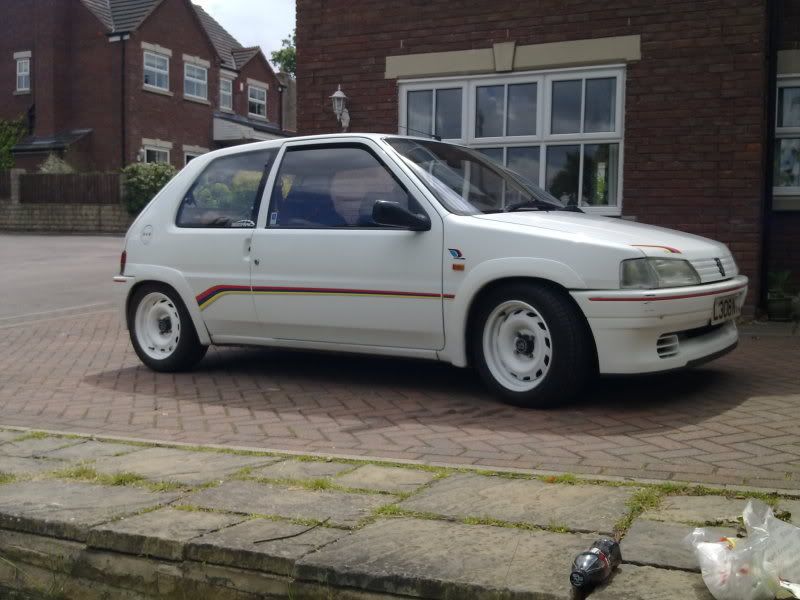 then got the bottom half sprayed as the passenger door had a poor repair, and the new door had a wonky decal so decided to get it tidied up along with the 4 arches, and a new decal set!
then the engine started playing up, it only started to cause problems when it rained so i think water was getting in somewhere!!
so not one for doing things by halves me n rickyp converted the whole car to s2 wiring loom along with sticking the 2 prong 16v engine in!
also refurbed the hole engine bay!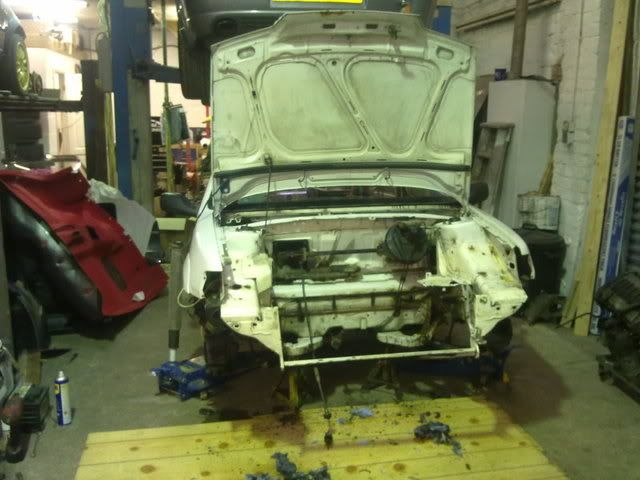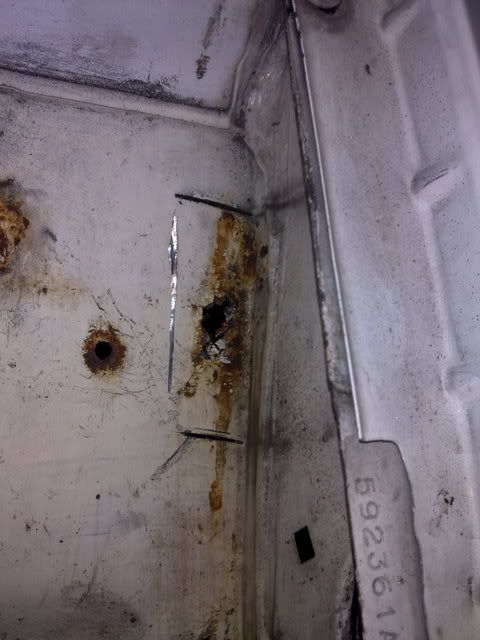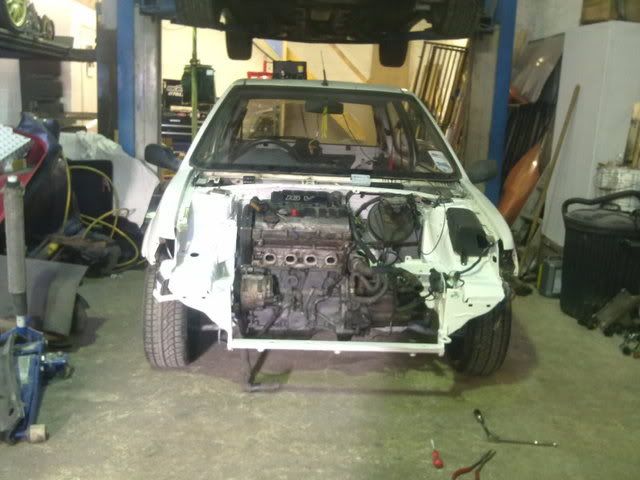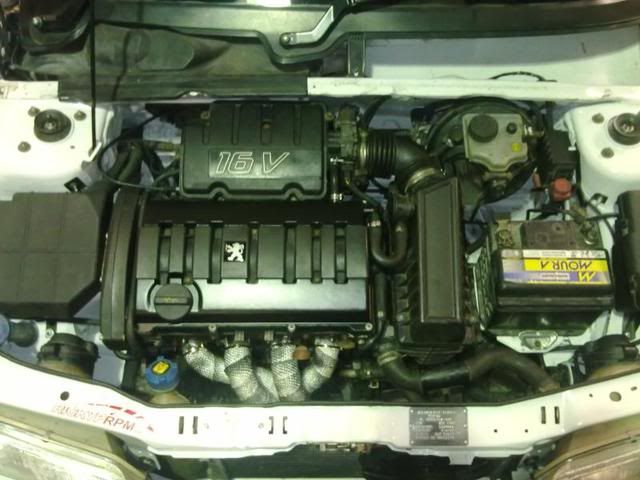 i then attended a cliosport rolling road day and it roaded at 137.2bhp, coupled with the rallye box it doesnt half shift!