I bought this s1 from a member off here a couple of months ago. I travelled down to Wales to view and took it home on the same day.
16v'd but still with the original 1.3 box and excellent bodywork.
I drove it back and had my first issue on the way home. Car was running like shit and wouldn't rev beyond 4k which turned out to be a broken crank sensor plug.
After a clean up under the bonnet;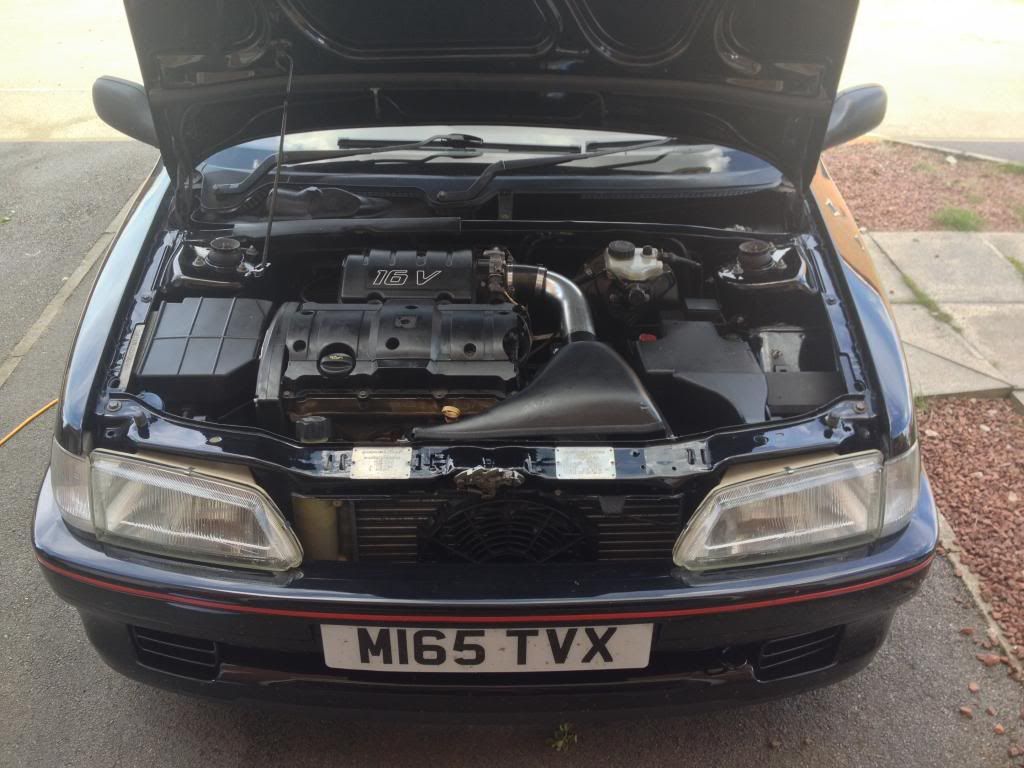 All was well with the car until this happened;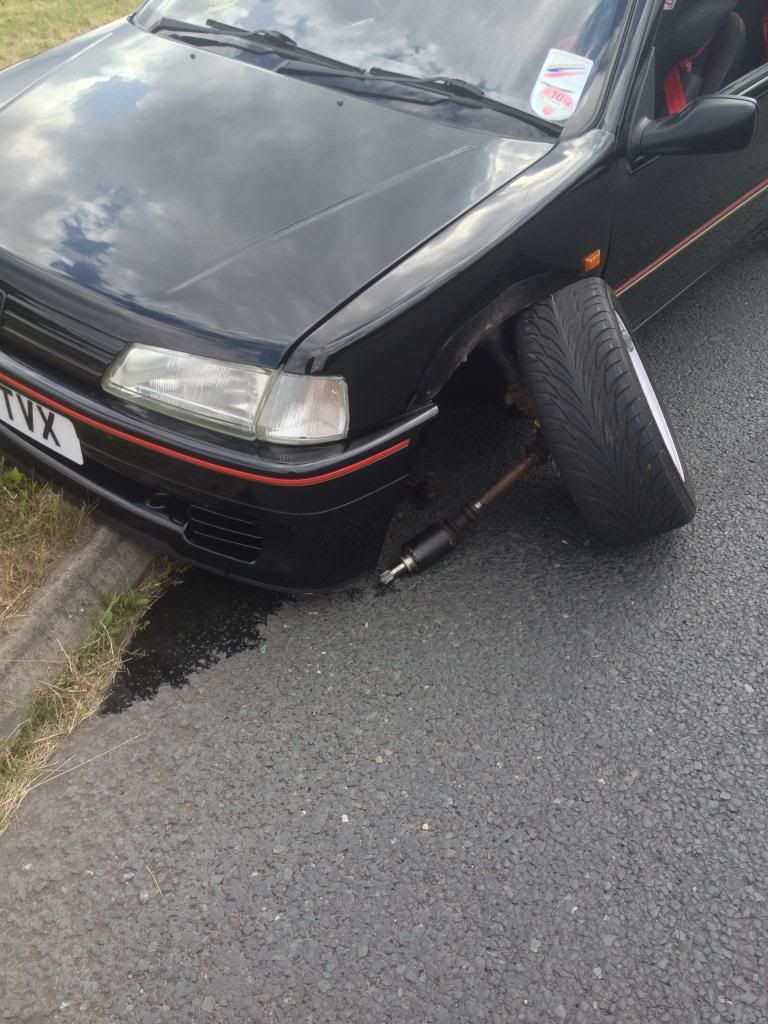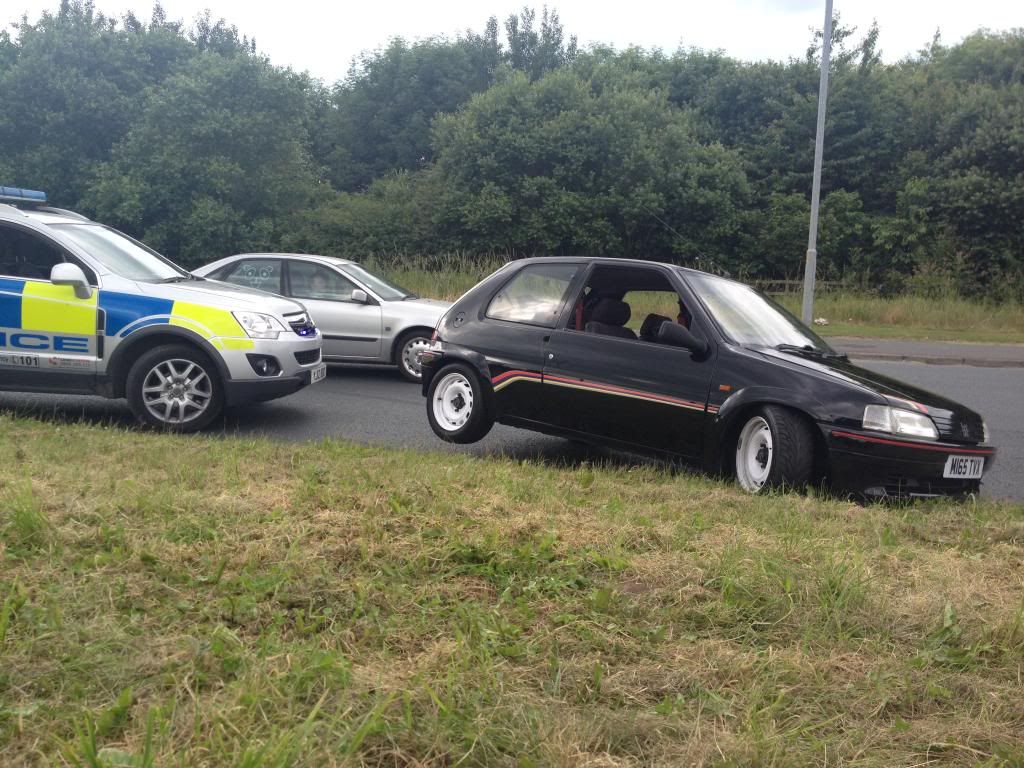 Left me with numerous suspension issues and front wing and door screwed.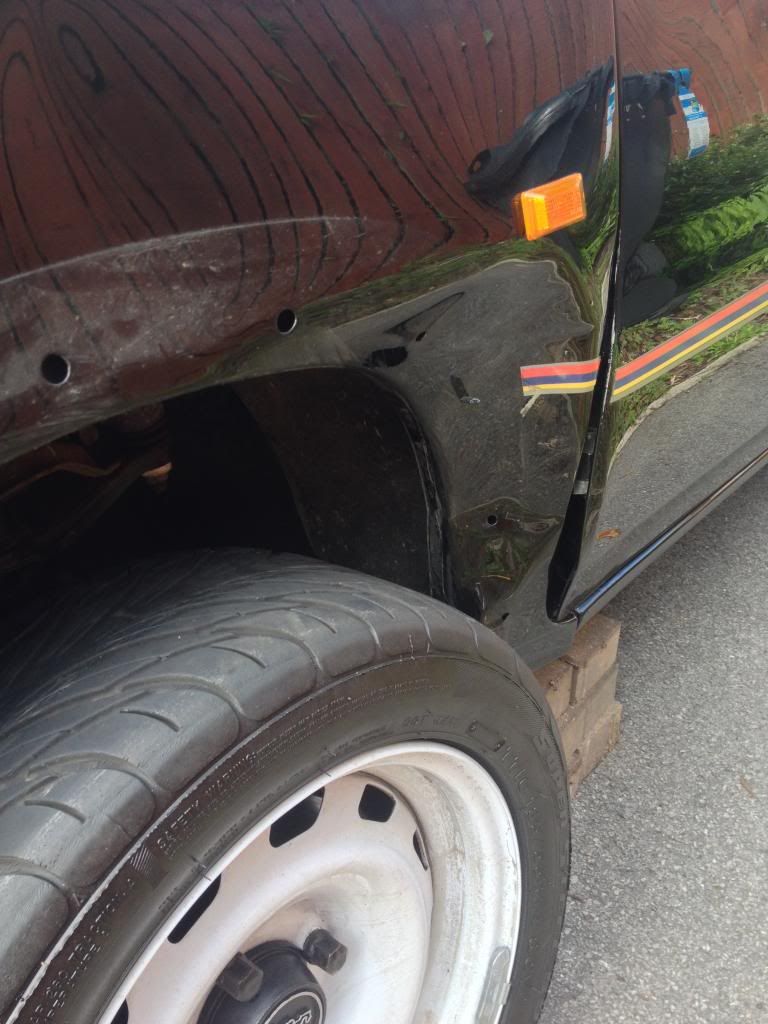 With the help of mark from frenchsport tuning we managed to get on with the repairs straight away and have ended up replacing a large number of suspension parts;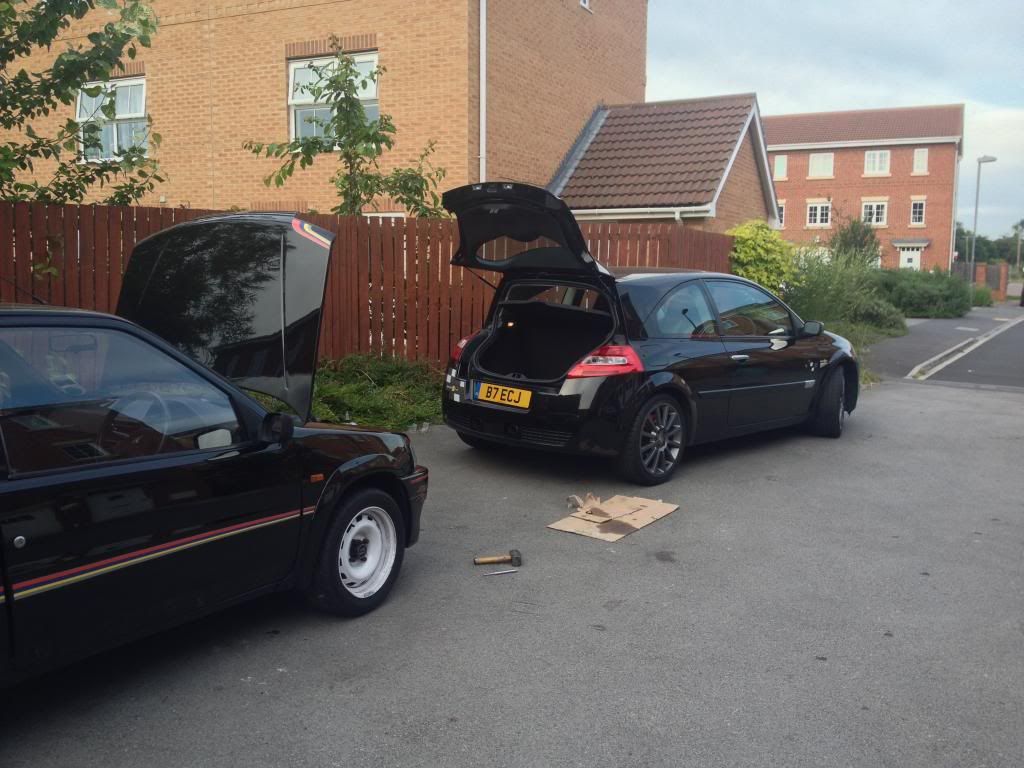 The wing is still screwed and after trying (in vain) to buy a black one from a seller on here, I have had to settle on a different s1 wing which I will paint and seal on the arch.
Since owning my red s1 on bodies, I have always wanted to have another. I saw this car on saxp and decided that it would be a good donor for the engine as it'd had some serious money spent on it;
After a lot of messing about I eventually made the trip down to the big smoke and bought it. Here's a pic on the way back;
And one after a wash at home;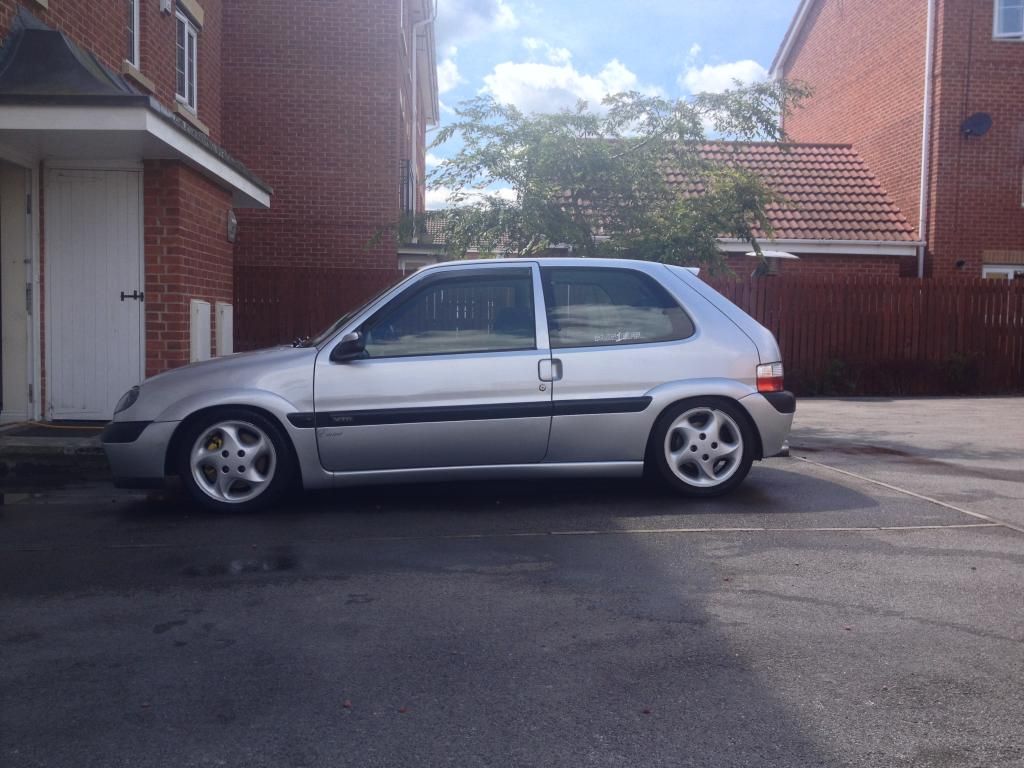 Spec of the engine was;
106 gti engine
Forged pistons
At bodies
182 injectors
Emerald ecu
Rebuilt vts box with quaiffe LSD
Mapped at pug1off where it made 181bhp ATF
The original plan was to break the saxo but the shell was in surprisingly good condition so the decision was made to swap the engine and box from the sax with the engine and a spare vts box.
Engine out of the saxo;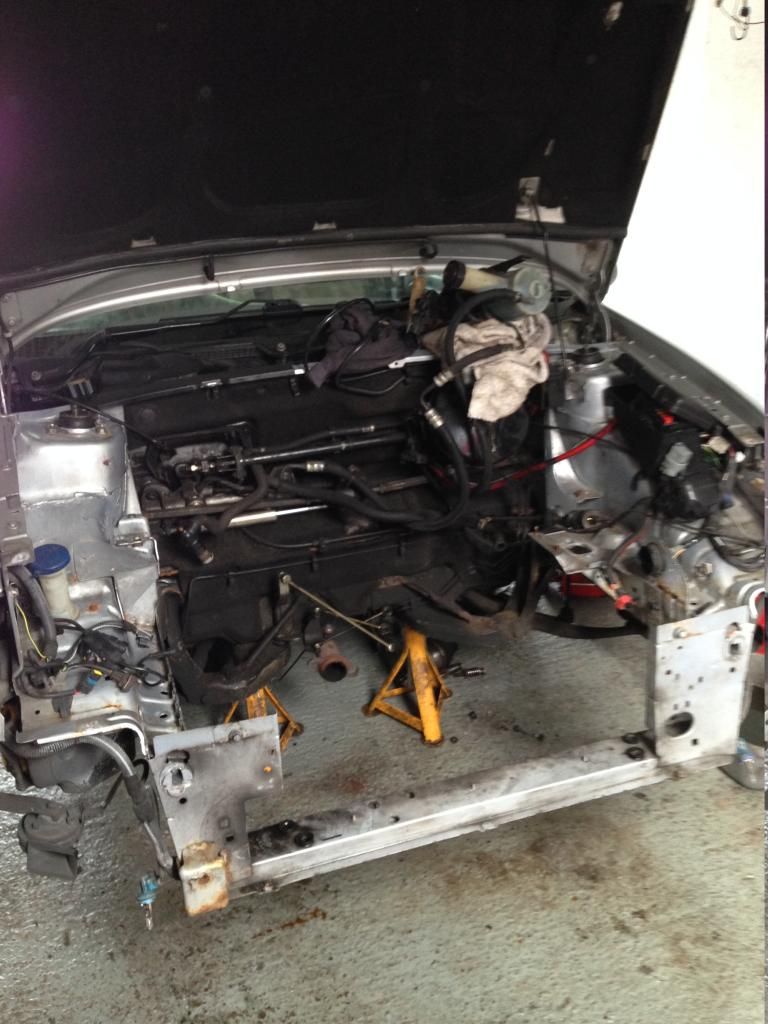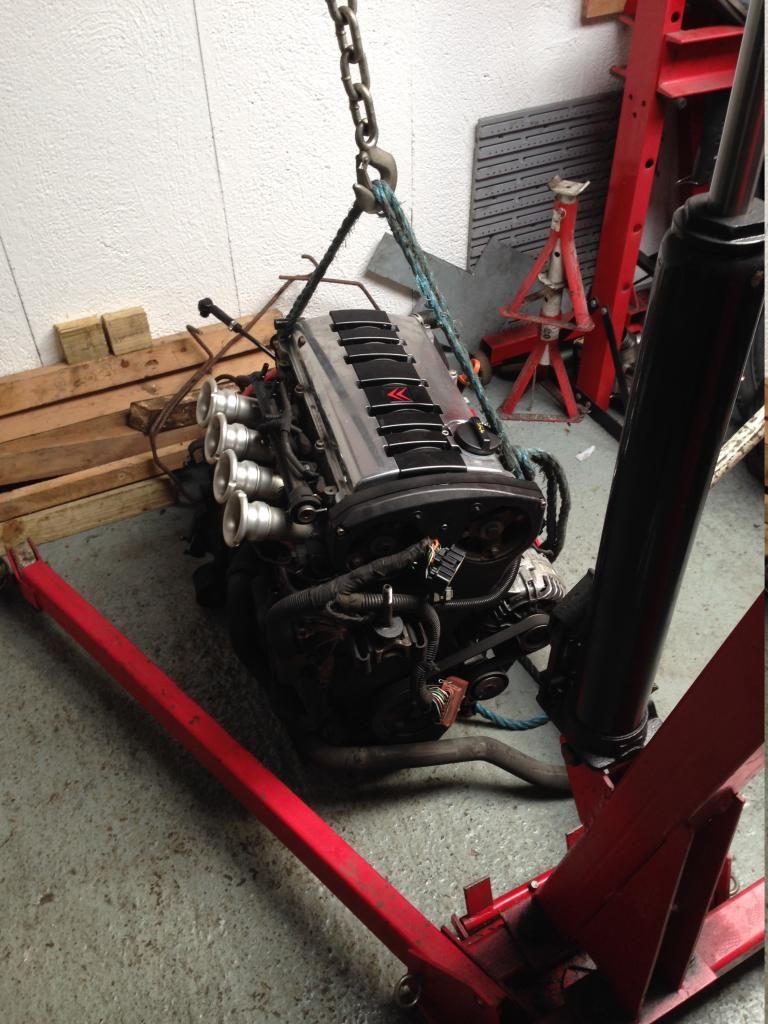 Engine out of the rallye;
Also had some issues with the s1 box so that was sent off to be looked at as well;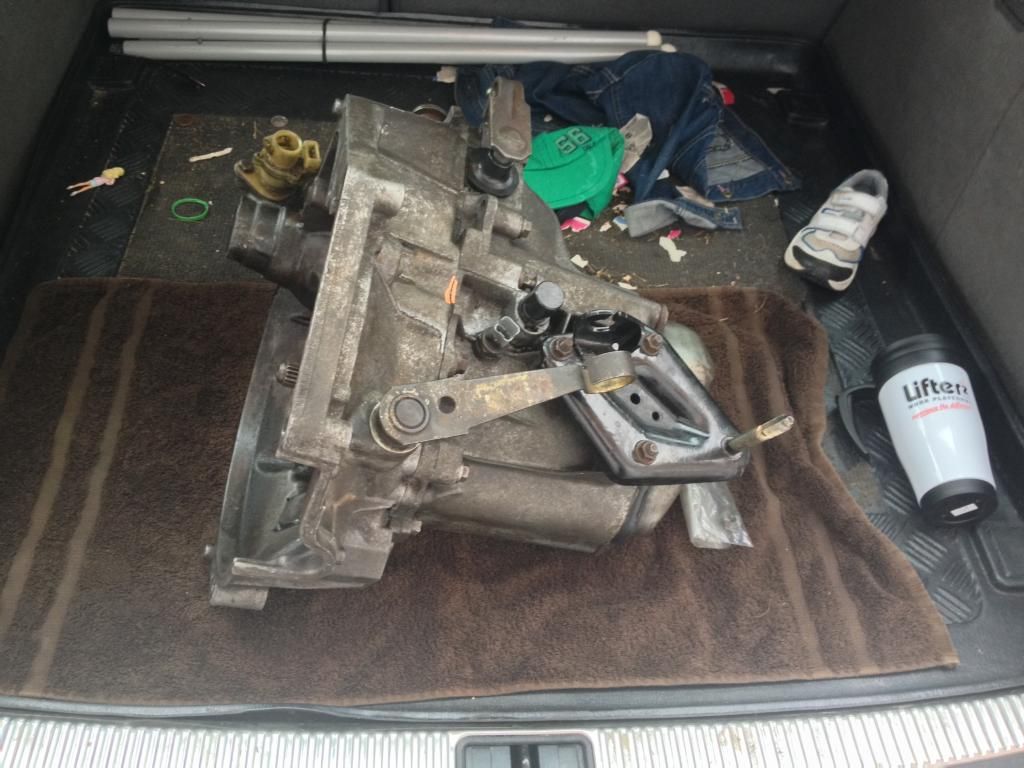 Original rallye engine put in the saxo;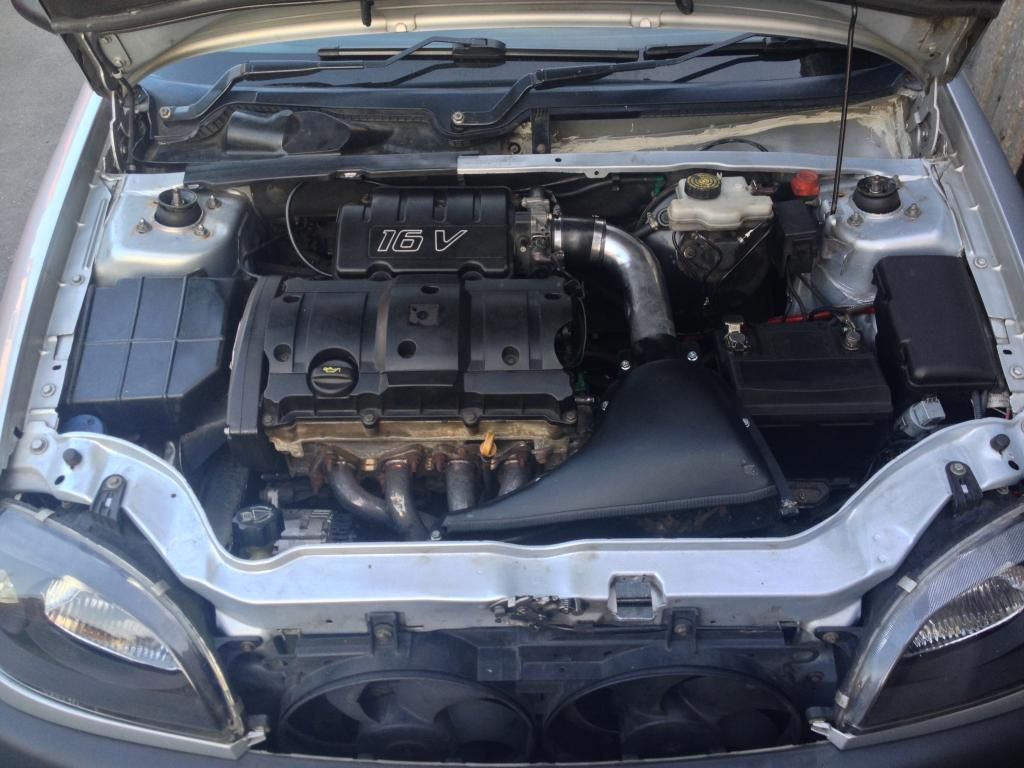 Saxo all cleaned up and sold to the first viewer;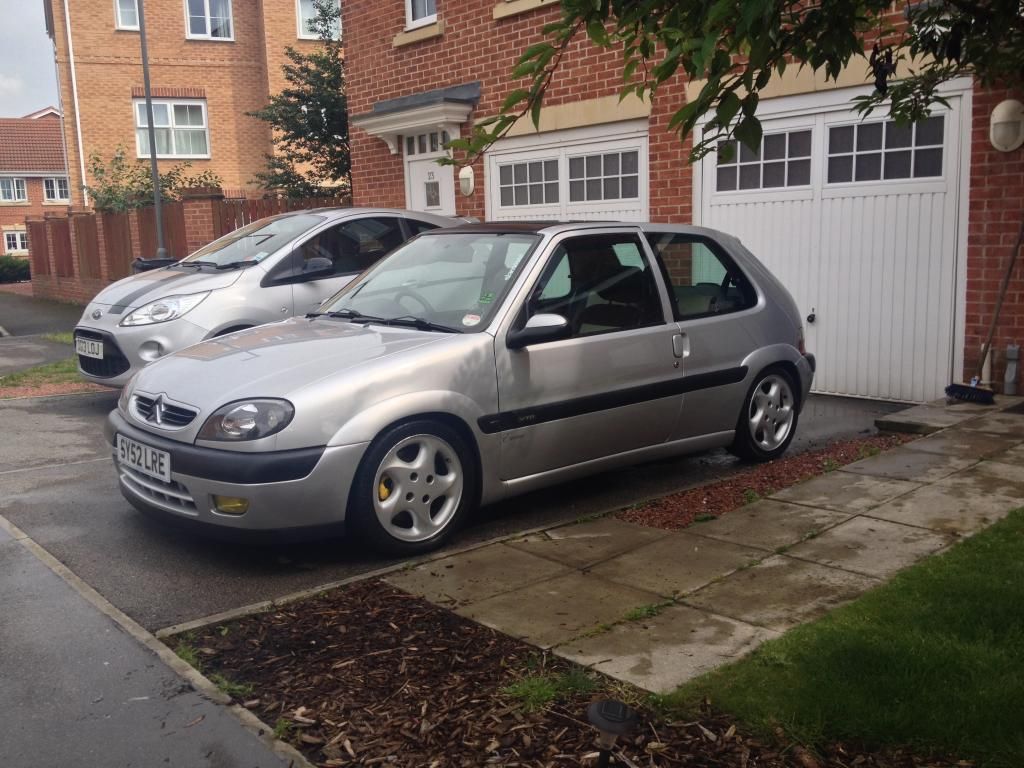 Saxo engine now in the rallye;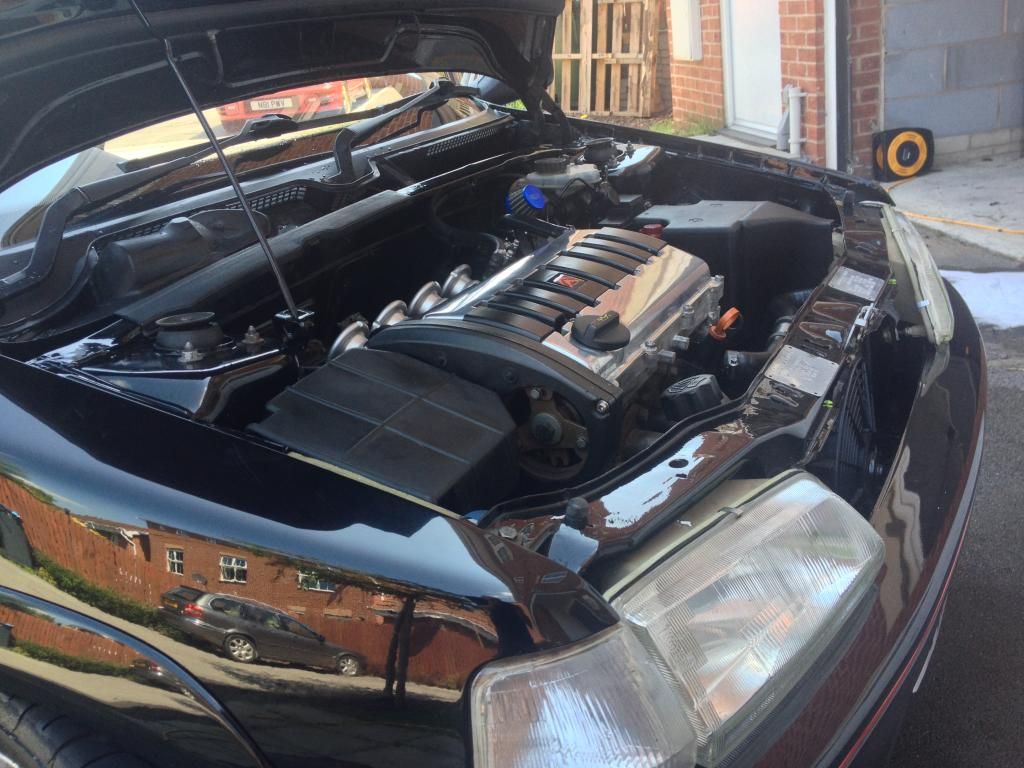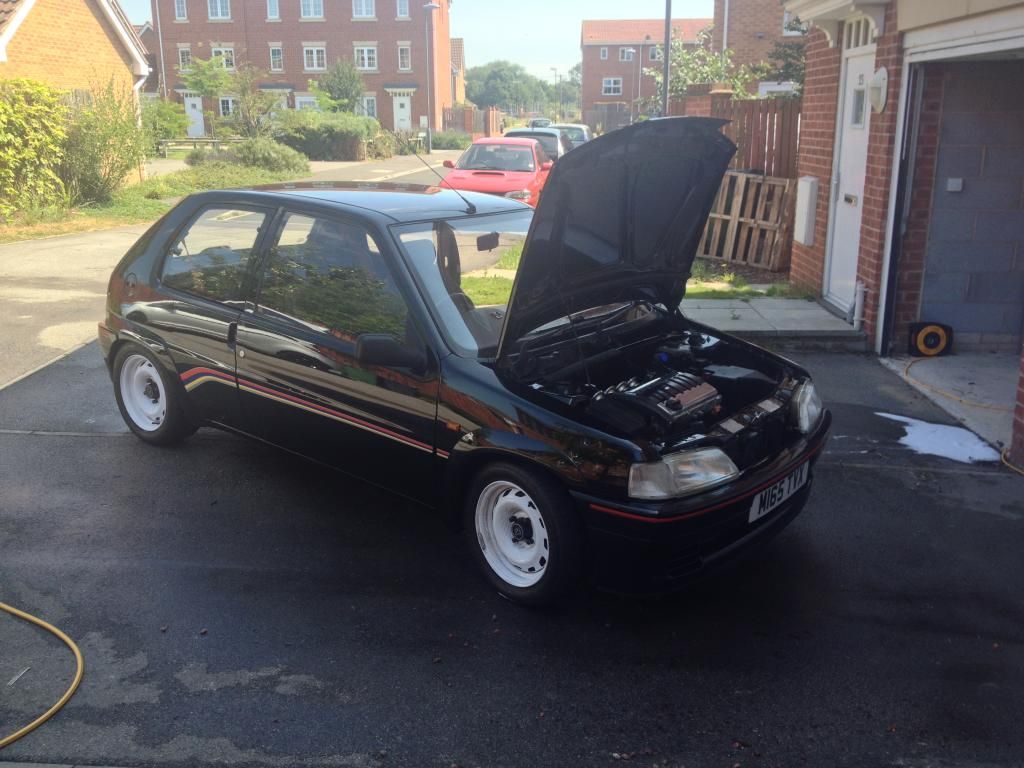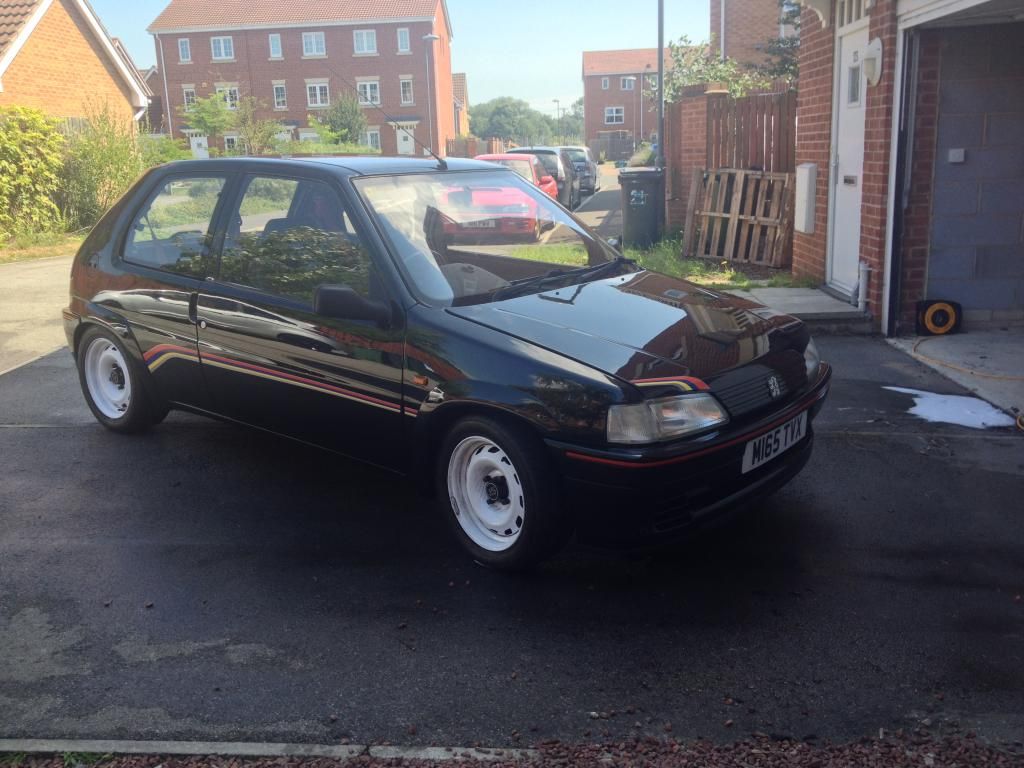 And that's where I am now. The car runs great and is just epic to drive!
Still need to get the wing fitted and painted and it be doing that when funds allow.
More updates to follow no doubt!